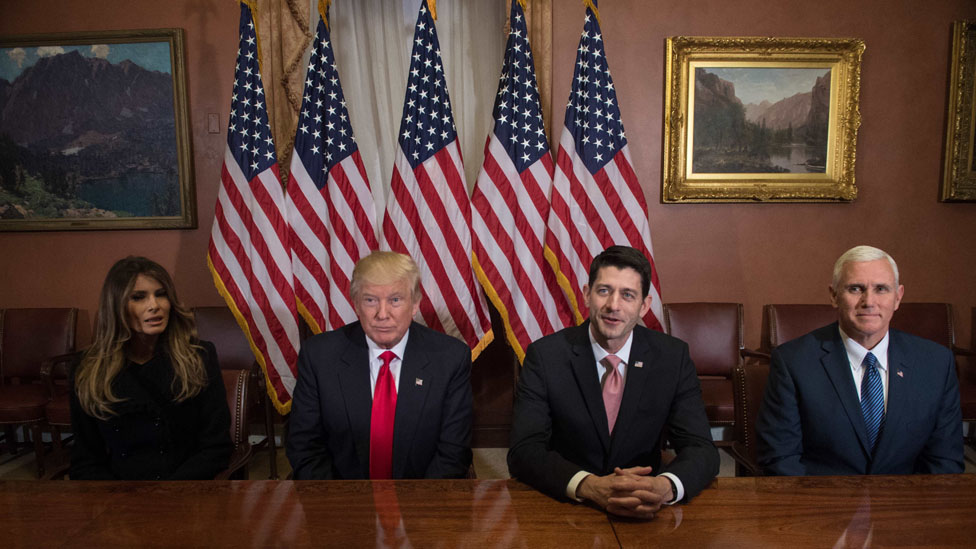 You'll know by now that Donald Trump beat Hillary Clinton in the race to the White House.
After his inauguration in January, he becomes the most powerful man in the world.  
During the campaign the Republican candidate made some controversial pledges:
For starters, he's said he will build a wall on the Mexican border, restrict abortion laws, overturn climate change agreements and "restrict" Muslims entering the US.
So which of his most controversial pledges can become reality?
We asked Dr Gina Yannitell Reinhardt, a US political scientist originally from Louisiana, who now works at the University of Essex.